ERP package software that responds to the business customs of large Japanese companies that are detailed and complicated even in the world.

Products line up
Why WHI
The industry norm has been for clients to adapt to existing ERP business software. We aim to put an end to that trend by focusing on our clients instead.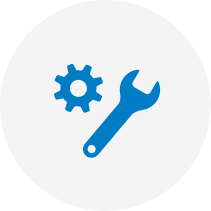 Customization-Free
Since founded in 1996, we have been incorporating the functional requirements of a wide range of industries and business to create standardized and Out of Box functions. Our clients no longer struggle with the implementation and maintenance of complicated customizations.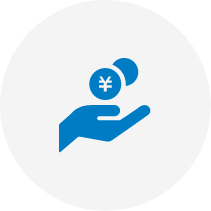 Free Upgrades
We provide system upgrades without additional charges, including configurations that are required from changes in compliance, technology, and business trends. Our clients no longer have to worry about the additional costs traditionally associated with ERP software.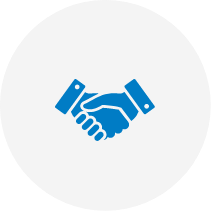 Guarantee Maintenance Services
With our policy of "uninterrupted business", our supporting team and system are fully prepared and the problem is quickly resolved. Furthermore, users can receive further beneficial information such as case studies of other user companies and newly developed functional capabilities. As a result, users are able to further enhance their operational effectiveness and efficiency.